24 Hours Ambulance Services Lucknow
Ambulance Services in Lucknow, Lucknow is the capital as well as the largest city of the state of Uttar Pradesh. It serves as administrative headquarter of UP Government and also as a hub of education and medical facilities for the people of nearby towns.
Air Ambulance Service
This city provides quality education and medical attention to its population. Recently it added Air ambulance in Lucknow service for patients and people in need. Objective of the service is to improve medical facilities of the city. And it connects city hospitals of the medical facilities of nearby cities that include Delhi.
Ambulance Services in Lucknow, Air Ambulance coverage may come in handy. If you are injured while traveling or if you require medical care due to an emergency. Or a medical condition that requires specialized care that is not available in your local hospitals or health-care service centres. It may be used during an emergency or to obtain specialized services.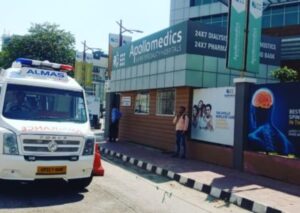 Train Ambulance Service
The objective of improving medical facilities of the city won't be fulfilled. Until all the small cities and towns that rely on Lucknow are connected to the city with a fast service. Air transfer is a crucial step in this direction but it needs ground support. In addition to air transfer, Train ambulance in Lucknow is also started to make sure that all the nearby cities and towns are connected to medical services of Lucknow and other metropolis cities.
Airport: Chaudhary Charan Singh International Airport connects Lucknow with India and rest of the world.
In an emergency, our professional team can handle any situations during the transportation of patients to the nearest Hospitals in Lucknow. We are available around the clock our Almas Ambulance services in Lucknow are just one call away.