24 Hours Ambulance Services
Ambulance Services in Bangalore, Bangalore is the state capital of Karnataka and also it is 3rd most populous city. And 5th most populous urban conglomerate in India. Its population is approximately 9 million and it is increasing day by day. It also called Space City and its high economy makes it a major economics center of the country.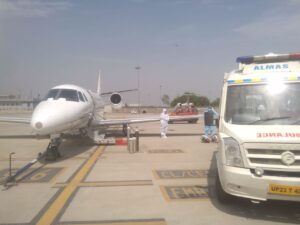 Air Ambulance Services
Ambulance Services in Bangalore, Air Ambulance coverage may come in handy. If you are injured while traveling or if you require medical care due to an emergency. Or a medical condition that requires specialized care that is not available in your local hospitals or health-care service centers. It may be used during an emergency or to obtain specialized services.
Bangalore is also ahead in healthcare facilities and supportive care provided by quick Air Ambulance Services in Bengaluru. While most of the healthcare infrastructure is provided by government, the ambulance service is operated by a private group.
Train Ambulance Service in Bangalore
Serving medical needs of a population of 9 million is no mean job. And also there are others that come to Bangalore from nearby areas for better healthcare facilities. It is needless to say that the healthcare system of the city depends on Train Ambulance Services in Bangalore for movement of patients. The ambulance service superfast as it is provided by a group that is already operating ambulance service in other cities including Delhi & NCR. Bangalore is the second fastest growing metropolis in the country and it needed quick ambulance service to keep its healthcare service abreast with the other sectors. Here healthcare services are available just a click away.
Airport: Kempegowda International Airport is the only serving airport of Bangalore. It is about 40 km from the city center.