24 Hours Ambulance Services in Siliguri
Air Train Road Ambulance Services in Siliguri, Siliguri is a small city situated on the banks of Mahananda River in the state of West Bengal. It has a small population that is around 7 million but it is the largest city of North Bengal and it is also called the Gateway city of Northeast India. And also it is a famous tourist destination for Indian as well as international tourists.
Road Ambulance coverage may come in handy. If you are injured while traveling or if you require medical care due to an emergency at home. Or a medical condition that requires specialized care that is not available in your local hospitals or healthcare service centers. Almas ambulance may be used to shift your patient to a higher Centre for better treatment.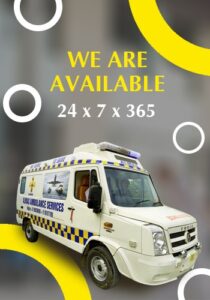 Air Ambulance Services in Siliguri
It has educational institutions and business centers and also healthcare facilities. For this reason, people from nearby states rely on this city medical care & ambulance service in siliguri. They can easily access city's hospitals using Air Ambulance Services  in Siliguri.
Train Ambulance Services in Siliguri
Connectivity is not an issue here as the city medical service is very well connected with rural healthcare facilities. Whenever needed, patients are shifted to city's medical institutions using Train Ambulance Services in Siliguri. Small aircraft's can land and take off even from fields and railway network is also a good medium for transporting patients from distant places. A small but dedicated team of healthcare professionals including doctors and paramedics can safely shift patients from one hospital to another. This service is like a lifeline for patients and a big step towards advance medical facilities by the city administration.
Airport: Bagdogra Airport is the only airport for Siliguri. It is 16 km west of the city.
Yes, you do not have to worry about taking your patients. Because we are available 24 hours from Siliguri to Kolkata, Delhi, Chennai, Bangalore, and Mumbai, etc. We are always ready to transfer the patient to a certain place for hospitals or better medical treatment anywhere in India.