Road Ambulance Services
Vellore Ambulance Services, Vellore is a city in the state of Tamil Nadu. It is headquarter of Vellore District. And it is recently include into the Smart City project of government of India. This city caters to the needs of the district that has over 4 million people according to 2011 census. Ambulance Services in Vellore, Our Road Ambulances are ICU on wheel vehicles with life saving State-Of-Art medical equipment's. Hence, all emergency medications, therefore, creating an environment similar to an Intensive Care Unit.
Train Ambulance Services
Its Christian Medical College & Hospital is the second best college of India and one of the largest private hospitals in the state. And now the city has got its first ever Train Ambulance Services in Vellore to shift patients from one place to another. Aircrafts used for shifting patients are small so that they take little space for landing and take-off.  Also the airplanes are well-equipped with state-of-the-art medical technologies to provide complete medical care while on the go. For train shifting, a medical team takes life-saving drugs and equipment to take care of patients. It is a reliable service and this is evident from the accolades.  And awards the service provider has received for the job.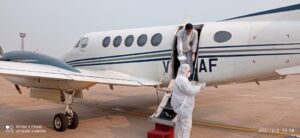 Air Ambulance Services
Hence, Being a city of medicine, Vellore caters to the healthcare needs of the district population. And since it is a center for medical tourism, it receives thousands overseas patients. An Air Ambulance Services  in Vellore has become indispensable for this city as it has to cater to the needs of a large number of patients. It is also a city like Vellore is known for medical tourism is expect to have advance transport service for patients. The ambulance service is manage by a large team of senior doctors and experienced paramedics.
Airport: Nearest international airport is Chennai International Airport and nearest domestic airport is Tirupati Airport.