Importance of Air ambulance Services in Delhi, India
Air Ambulance, Ambulances are used to respond medical emergencies by the emergency medical services. For this purpose, they are generally equipped with flashing warning lights and sirens. Thus, They can rapidly transport paramedics and other res-ponders to the scene, carry equipment for administering emergency care and transport patients to hospital or other definitive care. Therefore, Most ambulances use a design based on vans or pick-up trucks. Others take the form of motorcycles, cars, buses, aircraft and boats (see below : Vehicle types).
ALMAS a leading national & international patient transport & medical tourism company based in India. So, We have been transporting patients across India and around the globe by aircraft, commercial airlines, trains and road ambulance. Hence, We are proud of our 100 percent safety record. In conclusion, Over this period of time we have earned the trust and respect of our valued clients and business partners.
ALMAS offers flight options to suit your budget, needs and your time frame. As an Air Ambulance India we offer the right solution for your unique situation. We will co-ordinate closely with your treating physician to determine the best method of transportation be it in Charter Air Ambulance, Commercial Air Ambulance, transportation by Train or Road Ambulance based upon your needs and budget. Our team is dedicated to arranging fast, cost-effective travel based on individual need and circumstances. Our phones are personally attended by professionals 24 hours a day, seven days a week.
How To Avail The Service
Call our Emergency Response Service +91-9999168707 and provide primary information regarding the emergency
Our Paramedic shall assess the medical condition by asking Cardinal, probing questions and provide on Call First Aid Advice to manage the patient till the medical help arrives
The Paramedic/ Doctor will approve the mode of Transportation (Ground and / or Air Ambulance) and will alert the Emergency Dispatch Management unit
Ground Ambulance provides onsite primary medical care and shifts the Patient to the Nearest Stabilization Centre to preserve the Golden Hour
Ground Ambulance Transfers the Patient to the predetermined Helicopter Landing Zone
The patient will be brought to the nearest Hospital for immediate care from the closest landing zone
EXPERIENCE THE UNFORGETTABLE ALMAS AMBULANCE SERVICES IN PATNA, DELHI WITH THE FOLLOWING WORLD CLASS FEATURES:-
The best scoop stretcher bed with all medical facilities to shift a patient from one bed to another bed
Affordable booking rate for Air Ambulance Services from Delhi & Patna
A huge panel of Specialized MBBS, MD doctors to monitor the health condition of the patient.
The Latest Hi-tech ICU Setup is very helpful for the patient as well as medical team during evacuation.
Dedicated and Careful medical team members assist the patients with compassion.
Easy booking process via e-mail, phone call
Easy Call Booking with reliable, responsible and transparent services makes them bold
No hidden cost or extra charge for Air & Train Ambulance Service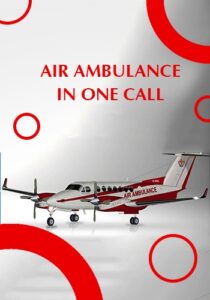 Air Ambulance Cost
Air ambulance cost should be included in the cost of medical service. When a critically ill or severely injured person is airlifted to nearby hospitals, the person is provided medical attention as he gets first aid in the aircraft he is carried in. The airplane is equipped with advance medical devices and the experienced medical team to provide care to the needy people while they are shifted to medical facilities. Advantage of these aircrafts is that they need small areas to land and takeoff. They can airlift patients and injured from anywhere and shift them to hospitals and clinics.
Air, Train, Road, Ground Ambulance Service Provides in Agartala, Agra, Ahmedabad, Abu Dhabi, Dhaka, Dubai, Khatmandu, USA, Allahabad, Amritsar, Aurangabad, Bagdogra, Bangalore, Bathinda, Bhavnagar, Bhopal, Bhubaneswar, Bikaner, Bilaspur, Bokaro, Brahmapur, Chandigarh, Chennai, Coimbatore, Cooch Behar, Darbhanga, Dehradun, Dibrugarh, Dimapur, Durgapur, Gangtok, Gaya, Goa, Gorakhpur, Guwahati, Gwalior, Hosur, Haryana, Gurgaon, Delhi NCR, Jaipur, Hyderabad, Imphal, Indore, Jabalpur, Jaisalmer, Jammu, Jamshedpur, Jodhpur, Kanpur, Kharagpur, Kochi, Kolkata, Lucknow, Ludhiana, Madurai, Mangalore, Mumbai, Muzaffarpur, Mysore, Manipur, Muscat, Nagpur, Nanded, Nashik, North Lakhimpur, Lakhimpur, Hardoi, Pathankot, Patiala, Port Blair, Aligarh, Mathura, Faridabad, Pune, Raigarh, Raipur, Rajkot, Ranchi, Shillong, Shimla, Silchar, Siliguri, Srinagar, Surat, Thiruvananthapuram, Udaipur, Vadodara, Varanasi, Vellore, Vijayawada, Visakhapatnam, Baghdad, Bangkok, Bihar, Patna, Jharkhand, Noida, Ghaziabad, Meerut, Valsad, Navi Mumbai, Panipat, Karnal, Hisar, Moradabad, Rohtak, Ambala, Mohali, Kanpur, Haridwar.