Air, Train & Road Ambulance Services in Nashik
Air, Train & Road Ambulance Services is now available at Nashik. Nashik is an ancient holy city in Maharashtra, a state in western India. It's known for its links to the "Ramayana" epic poem. On the Godavari River is Panchavati, a temple complex. Nearby, Lord Rama was thought to have bathed at Ram Kund water tank, today attended by Hindu devotees. Shri Kalaram Sansthan Mandir is an ancient shrine to Rama, while Rama and Sita are said to have worshipped at Sita Gufaa caves.
Almas Ambulance Services is one of the most ambulance service providers in India even all over the world by Advanced Air Ambulance with full of medical escorts. It is ISO 9001:2008 certification in quality management ambulance services in India which has 24*7 hours services to the serious patients .
This is an emerging Road ambulance services in India which has 24*7 hours services to the serious patients those who need to shift from Nashik under the supervision of world first class medical escorts services and ICU specialist MD doctors' panel and a group of paramedical technicians having the advanced medical equipment's. It is available under the estimate and very low cost without any extra charges.
It has both online booking and offline booking in India. Air and Train Ambulance Service in Nashik is the name on which the people of India have great confidence of its emergency services.
Book Online or Offline the Below Air Ambulance and Train Ambulance services
– Low-cost Air ambulance services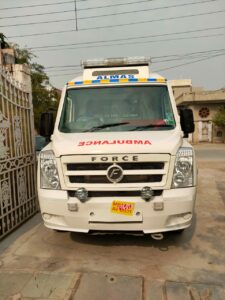 – Advanced Train ambulance services
– Trusted Road ambulance services
– Reliable air evacuation services
Well Trained Doctor and Paramedic Staff That Includes:
Cardiologist.
Pediatrician.
ICU Trained Registered Staff.
Pediatric and Neonatal Staff.
Emergency Physician & Nurses.
Anesthetist / Respiratory therapist.
Advanced Life Support Paramedics.
We offer a wide choice of large fleet dedicated Air Ambulance aircraft's meets individual's requirements & budget:-
*Equipped with state-of-the-art medical equipment.
*Ready to fly even a short notice of time.
*Facility for patient shifting by commercial flights.